---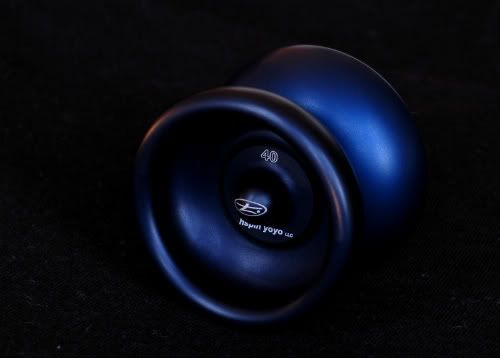 The mystery is finally revealed! The H20 is a collaberation from HSpin and Oxygene, and I must say, is breathtaking.
It takes a lot for a yoyo maker to reach out to and tell another maker, "This yoyo of yours is absolutely incredible. It's so good, I wish I had made it."
I said that may be two times, and once I said it to Carlo from Oxygene.
The Oxy4 is in the community's eyes one of the finest yoyos ever machined. The design, precision, philosophy is nearly unmatched: Shrunk-fit titanium axle, axle-based bearing seat, 13mm bearing, wonderful weight distribution.
Well…. get ready for this: HSPIN and OXYGENE teamed up to re-make one of the best yoyos ever made in a "once and never again" limited run…
… with majestic pride we present to you the
H2O.
Based on the design of the Oxy 4, the halves are machine in Switzerland, are given HSPIN's world class anodizing, the titanium axles are made in Italy, fitted to 1/1000 mm precision in Italy, equipped with ceramic ball bearings and hand assembled in Switzerland under supervision. It can't get much better than that.
Note how the name picks up the "molecular" naming of Oxygene, but unites the initials of the two companies in a new name with the same theme.
Carlo and I have been working on this since May 2008, when we made the decision to re-make the Oxy4 together, if HSPIN could help with the workload. Carlo did not have the capacity to help due to other commitments. After a great night out during the 2008 European Yoyo Meeting, we found ourselves in the flat of one of the EYYM organizers and discussed how we could make this happen. It took us more than a year, the logistics transporting parts from Switzerland to Italy and back was a nightmare (and expensive)… but here we are.
Enjoy some of the best from Europe. Something like this won't come again.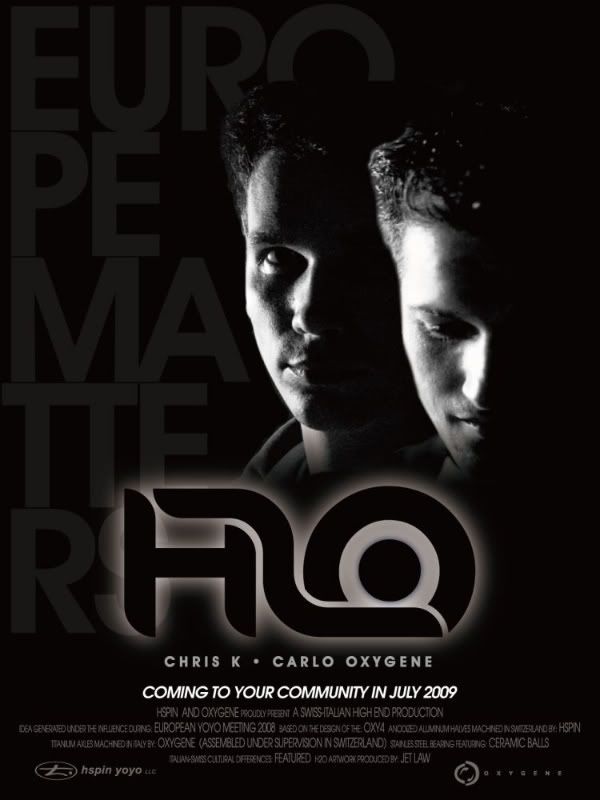 You can buy them at the HSpin Store right NOW!
SPECS UPDATE:
Weight: 65 gr (to be precise 64,85 without string)
Diameter: 54 mm
Width: 41,2 mm
Gap: adjustable (3,3 – 4,6)
---
---
---