---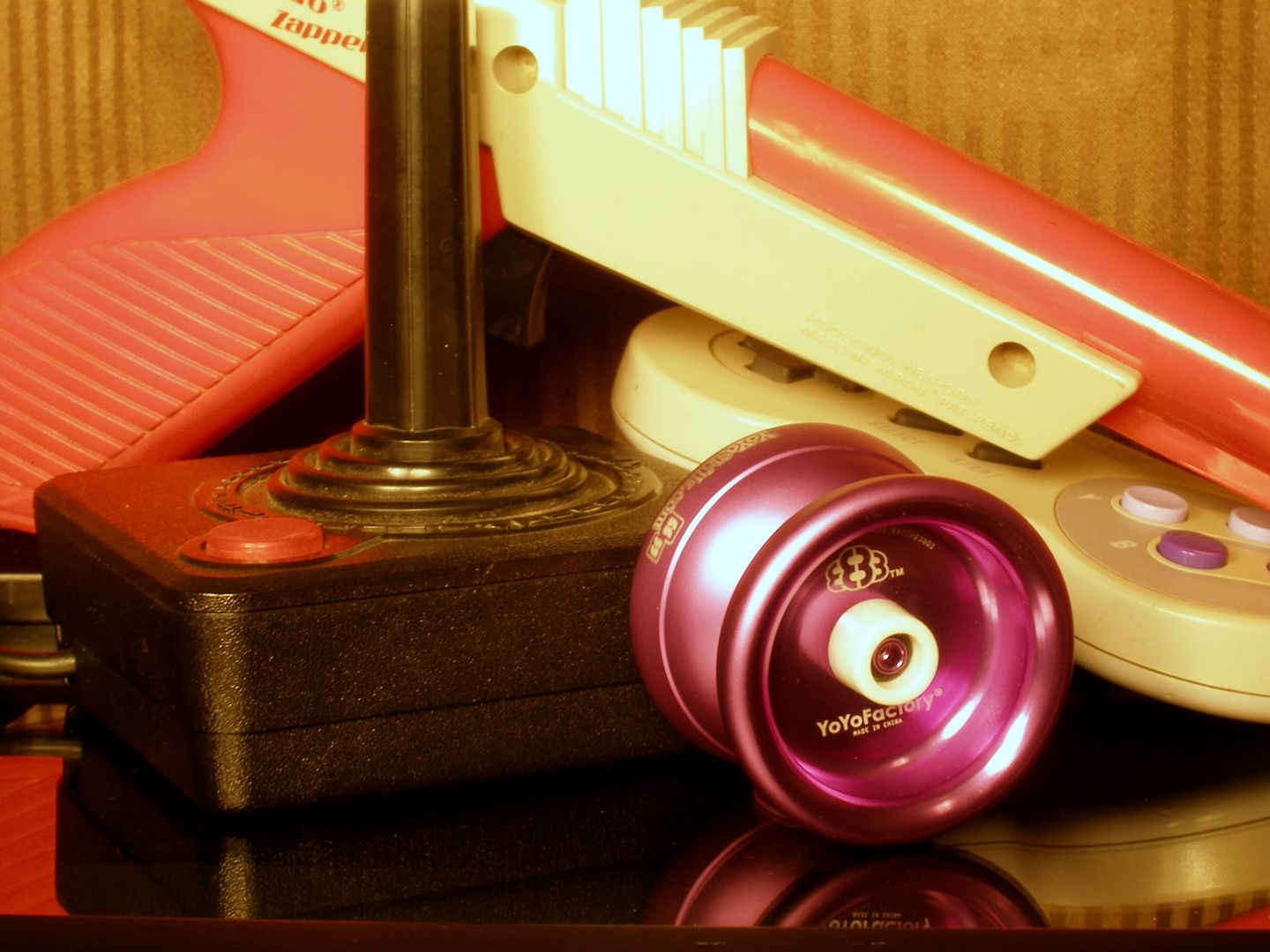 Back in 2007, something amazing happened. A few lucky (unlucky) GM2 owners that had weak walls were gifted with a prototype of the 888. Within 3 months the 888 sold 1000 units of special editions and the initial aqua run. Since then, the 888 has seen almost an uncountable amount of special releases and variations. The main line has seen a few minor changes over the years, and the new 2010 edition 888 is no different. Not only are there small changes from the 09 model, but the 888x marks a huge leap and change for the YoYoFactory Premium line. This 888 was made in China which brings up the big question on everyone's mind; "Can a mass produced version of the 888 perform up to the legacy expectations of one of the must successful and beloved yoyos of all time?"

Stats:
| | | |
| --- | --- | --- |
| Manufacturer | | YoYoFactory |
| Shape | | Butterfly / Wing |
| Weight (g) | | 67.80 |
| Width (mm) | | 40.00 |
| Diameter (mm) | | 50.00 |
| Gap Width (mm) | | 4.85 |
| Bearing Size (Inside x Outside x Width) | | .250 in x .500 in x .187 in |
| Gap Type | | Fixed |
| Stock Response System | | YoYoFactory Silicone Pad |
First Impressions:
There was a lot of discussion when it was announced that the 888 was going to be made in China. The 888, having three years of proven design and marketed success holds a very special place in many players minds. A lot of people were worried that the quality and performance of the new 888x would not be on par with previous models. On New Years Eve, I was lucky enough to win an 888x at TheYo.com's chat night. Included with that prize was a custom engraving on the side of the 888x. Having just had the YoYoSkills.com logo redesigned, I drooled at the thought of it on a yo-yo, any yo-yo. The fact that it would be on the new version of one of my favorite yo-yos was a huge bonus. In a very short amount of time, I received a box in the mail from YoYoFactory and inside a sleek black YoYoFactory Premium package was the new 888x. My 888x. I was thrilled. The bright violet was exactly the color I was looking for and fit in perfectly in my collection of brightly colored yoyos.
Comfort and Tech:
It looks like YoYoFactory took the techniques they experimented with the DNA and applied them here. The catch zone is the only section that is bead blasted and there is a very defined recess area where you can see where extra care was added to mask the recess and bearing seat. Regular readers of mine will probably be nodding their head because this is something that I harp on constantly. Bead blasting the bearing seat risks taking the seat out of the acceptable tolerance resulting in a wobble, vibe, or forever stuck bearing. The recess area, if bead blasted, can lead to frayed strings and broken vases. Protecting the recess and bearing seat was a great move by YoYoFactory and good attention to detail. The signature catch zone step of the 888x seems more clearly defined here on than on previous models. While the bearing was snug on the bearing seat, it was easily removed. If you are out in the wild and have to open up the 888x to dig out a knot, you probably won't have to worry about losing your bearing. At the same time, if you obsessively clean your bearing like Howie Mandel boils his toothbrushes, then you will be happy to know that the bearing was easily removable. Another problem that has haunted YoYoFactory as of late is the hubstack bearing post. Here also, on the 888x, once the o-ring was removed from the post the bearing slid right off. In the 4.85mm gap is a set of "YYF Silicone Pads" but could be replaced by flowable silicone thanks to a deep recess. The bearing is a standard C-size bearing but knowing YoYoFactory, a small bearing version is likely in the works.
As far as comfort is considered, I don't think I can say anything more meaningful than simply stating that it is an 888. The 888x is half a gram heavier than the 09 version and a few grams heavier than the 07 version. YoYoFactory has rounded out the width to an even 40mm, and the diameter is pretty much the same as all the versions give or take a fraction of a millimeter. If you have never held an 888 before, the rims hit your palm at just the right spot, and the undersized diameter is big enough to get a hold of while not being cumbersome. It's an 888, and it feels just as nice in the hand as any other 888.
On a Throw:
On to the real question; "How does it throw?" This is where a lot of concern over the move to China was focused. China has gotten a bad rap lately due to poor practices regarding product safety and quality. The concern was taking a loved and time proven design and creating it in a mass production setting. What flaws would we expect? What corners would be cut? When the 888x was released, a lot of people held back waiting for reviews, expecting the worst, seeing if it was safe to drop $90 on a playable investment.
One throw was all it took for me. Out of the package, no changes to setup and using the stock string, the 888x soared.
It was a proverbial knock out of the park Grand Slam. I felt like giving strangers high fives. The 888x takes everything that Yo-Yo Factory has learned in the last three years of 888 releases and bundles it up into one very smooth package. Stability, constancy, and unyielding solidness. The 888x has just the right amount of floatyness and plays faster than I am able to make it perform. The small diameter makes chops and transfers a breeze, and stability on reverse rolls, hops and whips were consistently excellent. On a good throw the 888x is smooth and wobble free, and on a bad throw the response wall makes it easy to correct with very little sacrifice to spin time. The response system worked great in the 4.85 mm gap, and consistently gave me good binds. (Yes, even when my daughter was on my back).
Standing ovation on the beadblasting and masking job on the 888x. The result is a smooth grind with no worry about the recess area fraying your string. I find myself using hubstacks less and less, but if you are a hubstack trick centric player, you will be happy to know that there was no wobble on the hubstacks. While the hubstack kept me from pulling off an IRG (I have fat thumbs), once I took the stacks off there was no problem doing an inner ring grind 360.
From A to Z, the 888x performed exactly how you would expect a high end metal yo-yo to perform, with little maintenance and complete excellence right out of the box.
Final Thoughts:
In my time yo-yoing, I have owned about a dozen 888's of various models and releases. I currently own three. An 07 beat to crap but loved 888, and 08 beat to crap but loved 888, and now this 888x that outplays every single 888 I have ever owned or played with. This may not sit well with the "Made in America Only" crowd that many of my good friends subscribe to, but I am nothing if not honest. The 888x is a great yo-yo, and hands down the best 888 I have ever played. For the money, the 888x is a safe buy for you, or someone you know that yoyos.
The 888x retails around $99 and is available from pretty much every yo-yo store currently selling yoyos online.
Written by Chris "Dr. Yo-Yo" Allen who discovered this week that it is not easy to photograph violet
---
---
---