---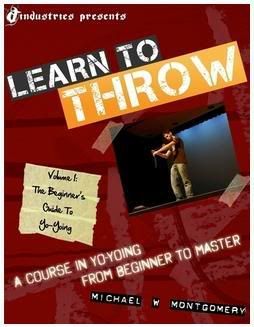 File this under "Tools for Beginners"
Mike Montgomery has published a 53 page softback book that takes beginners through the first 10 tricks of the trick ladder.
This first book covers the bare essential basics; how to make a slip knot, how to maintain your yo-yo, and the ten beginner tricks of the "Learn to Throw" series; from the Throw Down to the Eiffel Tower.
Combine this with a series of instructional video's hosted on his blog, TheMikeMonty.com, and you have a great tool for people learning to yo-yo.  I have seen an advance of this book, and can confidently say that it perfectly covers every step a yoyoer needs to take with starting out.
You can buy the book HERE
You can see the instructional Videos HERE
---
---
---