---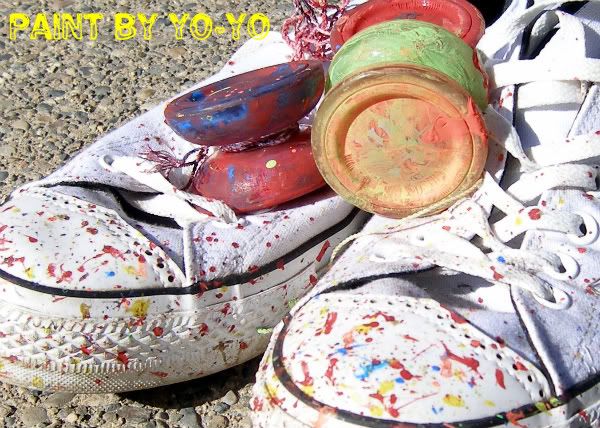 Inspired by OkGo, Jackson Pollock, and pizza that was one day too old.
This yo-yo experiment has had me buzzing for the last 2 weeks.
A HUGE thank you to YoYoGuy.com who donated 4 Clear FHZ's and Mariano Blaco who sent me 2.
6 Clear FHZ's, Paint, Canvas, and FINALLY a day without wind or rain.
Paint by YoYo – Yo-Yo Experiments – Episode 3
And the Stills if you are interested:
---
---
---