---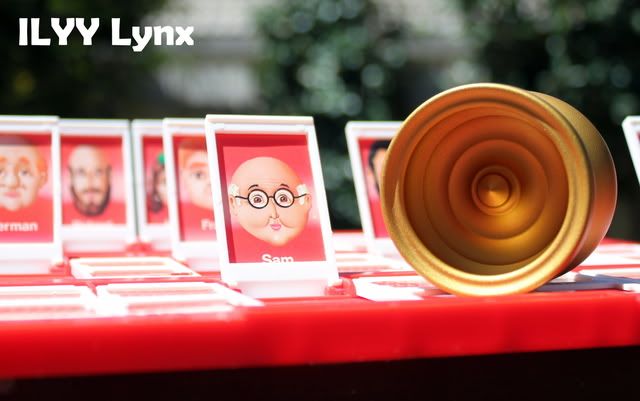 When I was a kid, long before the public access internet, I used to get Wildlife Explorer fact cards that came via mail order. You can still get them today in fact. Usually you would get a handful for free in the mail and they would offer more cards and a binder to keep them in. These things were great. They had a big picture on the front and the cliff-notes version of history and facts about the animal or science subject on the front. When I was a kid, I was all about these things. I subscribed to the Wild Animals line, the Earth Sciences line, and pretty much any other subject I could get ahold of. My favorite animal card was the Iberian Lynx; endangered, awesome powerful, and Wolverine like mutton chops. The Iberian Lynx was pushed into near extinction due to how awesome they looked after coming from the taxidermy office. One look into the eyes of a Lynx and you knew you were looking at raw awesome. I felt the same way when I looked at the photos of the ILYY Lynx earlier this year.

First Impressions:

While the name is awesome, you can't go off the name alone. If you could go off a name alone, then the latest Indiana Jones movie would have been the best movie of all time (it wasn't). When ILYY asked if I wanted to review the Lynx, I jumped at it. I was very curious to see if the yo-yo played like I guessed it would from the pictures and listed specs. The Lynx came in the standard ILYY red velvet pouch accompanied by an ILYY pin. I love the Candy Blast finish that ILLY uses. It has a very fine feel to it and retains the brightness of the gold anodization. The Lynx is free from any labeling or engraving. It gives it a clean look but I can't help wonder how awesome it would look with a pair of cat eyes engraved inside the cup. Visually, the Lynx is stunning. It has this raw energy about it that works well with the name.
Comfort and Tech:
| | | |
| --- | --- | --- |
| Weight (g) | | 66.75 |
| Width (mm) | | 44.00 |
| Diameter (mm) | | 55.00 |
| Gap Width (mm) | | 3.90 |
| Bearing Size (Inside x Outside x Width) | | 6x13x5 |
| Gap Type | | Fixed |
| Stock Response System | | Hot Red SILYYcone |
The Lynx has a rounded catch zone shape right up until you almost get to the center gap. From the outer rim to the bearing, the Lynx starts with flat rims that curve into the center. The curve flattens out and shoots towards the gap. At about 4/5ths the gap wall, the line takes a sharp concave dip down before rounding back up to the response area. Inside the response area is ILYY's signature red sILLYcone, precision machined bearing seat and deep bearing seat well. At the last turn towards the gap, the finish goes from CandyBlast to polished which will help prevent unwanted string wear.
Once in your hand, you will probably find the Lynx to feel a bit bulky. The 55mm diameter is very hand filling and when combined with the 44mm width gives you a large target to grab onto. Despite the hand filling size, the Lynx falls in around only 66 grams. On the inside of the cup the Lynx, ILYY put in a deep inner ring grind lip and a prominent stepped spike that looks ideal for matador tricks.
On a Throw:
It was not love at first throw. Let me repeat myself. Not love at first throw. I don't know exactly what it was but during the first few days of throwing the Lynx, It felt underpowered and underwhelming. Over the course of the two-week review session though, I started to understand. I was trying to throw the Lynx like a floaty and slow throw common to what I have experienced with the full sized yoyos, when I should have been treating the Lynx like a smaller, lightweight, fast throw. Once I figured out that this yo-yo thinks it is undersized, it was all crazy gravy.  It is like a Bulldog that thinks it is a purse dog, you just have to treat it how it thinks it needs to be treated.  Since the yo-yo has a large profile, it is an easy target to hit and works well with transitions and transfers. The concave dip in the catch zone does a wonderful job of providing clean string rejections. There were times when I found the Lynx to be a bit tilty but I found it to be easily correctable. The Lynx would tilt on hard hop landing and near the end of a long combination spin. A slight string shift can correct this but you have to keep it in mind. The weight placement did not seem to play well with regens either. I found myself ending up sideways after what I felt should have been a clean regen.
Grinds were, of course, amazing. Long smooth grinds with zero vibration or wobble. IRG's are also very smooth and fast. I found that the spikes took a bit of work to get into a matador.  This yo-yo excels at grinds.  The full bodied catch zone is a great platform for both finger and arm grinds.
Final Thoughts:
It is a full-sized throw that thinks it is an undersized throw. This could be because of the weight placement or the midsized weight but if you go into a play session with the Lynx and expect it to play like a full-sized throw you will find the experience confusing. Play it as if it was an undersized and I think you will be pleased. Once I figured this out it was a great play experience with just a few hiccups. I think that this is a must try yo-yo. Depending on your personal play style, you may find this yo-yo to complement your throw perfectly. I found the yo-yo to move like a fast undersized throw but my friend threw it and found it to be floaty and a bit bulky.  Personally, I think there are stronger ILYY throws like the Lio and Sakura, but I can see this yo-yo appealing to certain play styles. This is one of those yo-yos that is highly subjective to the thrower and it may be the perfect throw for you. If you are looking for a yo-yo to do grind tricks with, this yo-yo should be at the top of your bucket list.
~$125
---
---
---