---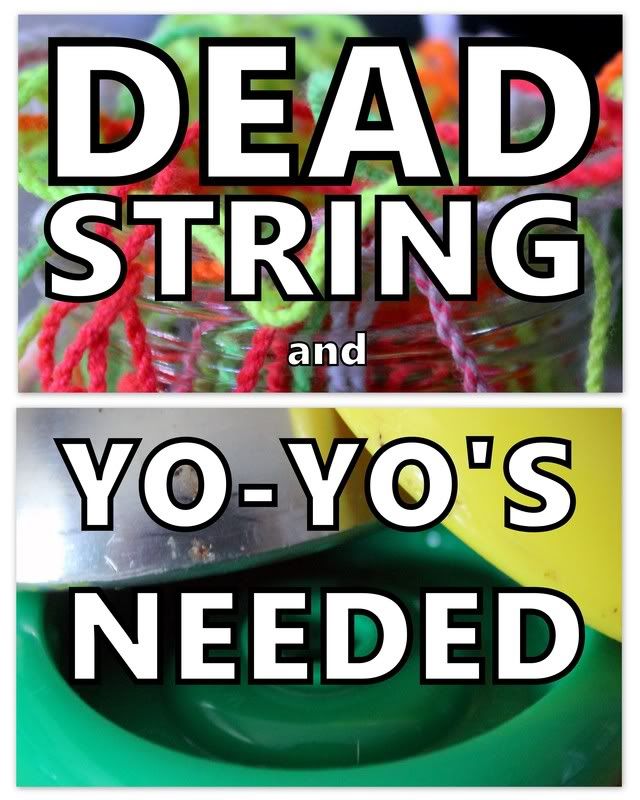 I need your dead yoyos and strings.
Condition does not matter.
Color does not matter.
Any color / style string over 30 inches in any condition.
Any color, style, shape, quality, condition yo-yo halves ( I don't need bearings or axles).
I need them for the next two art related YoYoExperiments.
If you are willing to help me them to the address below.
Thank you,
Your humble The YoYoSkills Manservant
YoYoSkills.com Projects
P.O. Box: 17
SHERIDAN CA 95681-9998
---
---
---